Wimberley Area Republicans
Dedicated to supporting 
and promoting conservative 
Republican Leaders
Our national motto, E Pluribus Unum, is a Latin phrase meaning:  Out of Many (people), ONE (people).  What calls us together from many people out of diverse backgrounds, nations, cultures, and yes, even races, is the dedication to shared ideals stated in the Declaration of Independence. There are forces right now trying to destroy our union and divide us into warring tribes with no shared goal or vision for the future; no shared ideals. They want to divide us along racial, economic, social and political lines. If they can accomplish this goal and divide us into warring, sectarian, petty clans, they will have succeeded in undermining the only fabric holding this nation together: a belief in the equality of human beings before God and one another, and a belief that all people have a right to pursue life, liberty and happiness.
Wimberley Area Republicans are hosting Lt. Col. Allen West, Chairman of the Republican Party of Texas at a special event, June 13th, 2021.  This is a fundraiser to encourage young conservatives via Turning Point USA.   Doors open at 2 pm, First Baptist Church, Wimberley.
Our speaker for the March 7th was Wimberley resident and brother to Judge Andy Cable, Jaeson Jones. A nationally recognized authority on the Mexican cartels, Jaeson lectures across the U.S., contracts with Breitbart's Cartel Chronicles team, is a regular guest on Fox Business News, and is on local and national radio programs. Jaeson is the […]
JOIN NOW! DONATE! VOLUNTEER! REGISTER VOTERS! WORK THE POLLS!
The 2022 election cycle is well under way and we need your help! There is plenty to do so join today and volunteer to help ensure Wimberley and Hays County continue to reflect our conservative values!


Donate!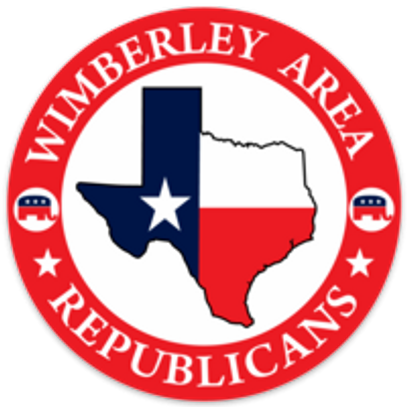 Your support and membership contributions enable us to fund events and pay our bills. Your generous donations over and above that will help us complete our mission of supporting and electing conservative Republicans!

Register to vote now! Go here for more information.