Wimberley Area Republicans
Dedicated to supporting 
and promoting conservative 
Republican Leaders
Get Tickets to hear Allen West May 15th
Wimberley Area Republicans are hosting Lt.Col. Allen West, Chairman of the Republican Party of Texas at a special event, MAY 15, 2021.  This is a fundraiser to encourage young conservatives via Turning Point USA.   Doors open at 5pm, First Baptist Church, Wimberley.
 Lt. Col. West will join us Saturday, May 15th, from 6-8pm at First Baptist Church Wimberley. Doors open at 5pm
In 2019, more than 300 of us enjoyed Col. West's dynamic presentation in Wimberley.  We will never forget his words of wisdom, courage and determination.
Allen is looking forward to speaking with the youth of our future from Turning Point USA and conservatives in the Wimberley area.
Coffee, water and light refreshments will be served.
Tickets will be available on our website at: wimberleyarearepublicans.com, at our monthly social at Milagro's on April 14th, and at our next membership meeting on May 2nd.
Limited Seating Available
Tickets:
$10 for students
$25 paid member/$35 paid member couple
$40 non-member/$50 non-member couple
This event will be a fund raiser for Turning Point USA and the Wimberley Area Republicans.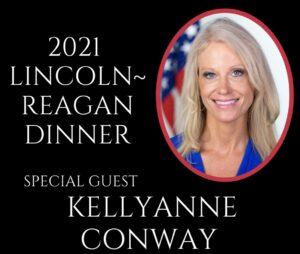 The Hays County Fund-raiser, the Lincoln-Reagan Dinner will be April 29th.  Kellyanne Conway!! will be the speaker.  Tickets go on sale Friday, March 19th, and must be purchased through the HCGOP website.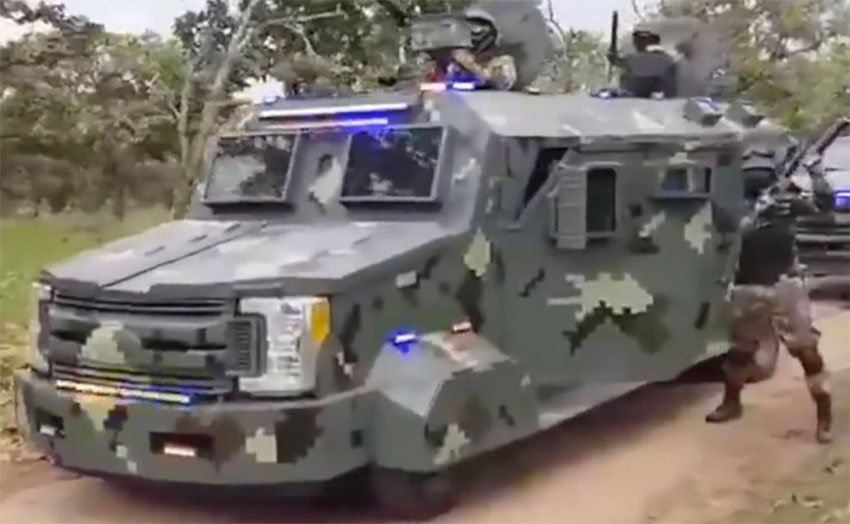 Our speaker for the March 7th was Wimberley resident and brother to Judge Andy Cable, Jaeson Jones. A nationally recognized authority on the Mexican cartels, Jaeson lectures across the U.S., contracts with Breitbart's Cartel Chronicles team, is a regular guest on Fox Business News, and is on local and national radio programs.
Jaeson is the Director/CEO of Omni Intelligence, a private company that strives to make the public and government agencies aware of the threats posed by unsecured borders and best practices to combat transnational crime.
He's is a retired Captain from the Texas Department of Public Safety's Intelligence and Counterterrorism Division, where he managed the daily operations for the Texas Rangers, Border Security Operations Center (BSOC); supervised Human Intelligence (HUMINT) operations in several nations and managed Intelligence lead operations for the longest 24/7 border operation in Texas history, Operation Secure Texas. He liaised daily with law enforcement and members of the intelligence community to collaborate with all disciplines of the homeland security enterprise.
Jaeson was responsible for providing timely information and analysis necessary to prevent and protect against all threats. This included providing analysis and Intelligence to the Texas Rangers, Criminal Investigations Division, Texas Highway Patrol, Aircraft Section, and State Emergency Management Division. Given his knowledge of Mexican cartel operations and threats involving border security, he frequently speaks to executives within all disciplines of homeland security throughout the nation. His focus is on best practices for combating transnational threats and the spread of violent criminal networks.
He has served as the Critical Incident Commander in the State Intelligence Center during both Fort Hood shootings, Austin IRS Echelon building attack, University of Texas active shooter incident, Odessa shooting involving four officers shot with over 1,200 rounds fired, Ranger Recon Mexican cartel shooting, Murder of a Bexar County Sergeant, and the Bastrop County wildfire disaster.
Jaeson Jones has led investigations targeting Mexican cartels leadership and built programs that collaborated closely with the U.S. intelligence community to help save lives in Mexico and throughout the United States. Having been impacted by what he has witnessed, he crosses the country speaking about what is happening but more importantly sharing proven solutions to fix the problems.
JOIN NOW! DONATE! VOLUNTEER! REGISTER VOTERS! WORK THE POLLS! 
The 2021 election cycle is well under way and we need your help! There is plenty to do so join today and volunteer to help ensure Wimberley and Hays County continue to reflect our conservative values!
Donate!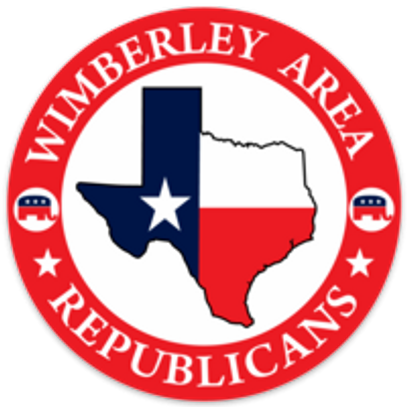 Your support and membership contributions enable us to fund events and pay our bills. Your generous donations over and above that will help us complete our mission of supporting and electing conservative Republicans! 

Register to vote now! Go here for more information.