Wimberley Area Republicans
Dedicated to supporting 
and promoting conservative 
Republican Leaders
Jaeson Jones - Crisis on the Border 2022 The Largest Intelligence Failure since 911. Over 100,000 Americans killed by Cartels using Fentanyl and other drugs. See the Video.
Sunday, August 21st Speaker Chris Byrd Chris Byrd was elected the Committeeman for SD 25 on the Senate Republican Executive Committee (SREC) at the recent GOP Convention in Houston.
JOIN NOW! DONATE! VOLUNTEER! REGISTER VOTERS! WORK THE POLLS!
The 2022 election cycle is well under way and we need your help! There is plenty to do so join today and volunteer to help ensure Wimberley and Hays County continue to reflect our conservative values!


Donate!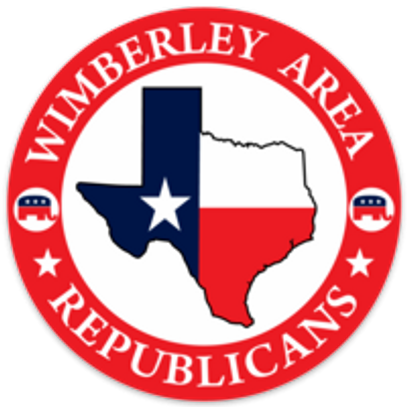 Your support and membership contributions enable us to fund events and pay our bills. Your generous donations over and above that will help us complete our mission of supporting and electing conservative Republicans!

Register to vote now! Go here for more information.