Wimberley Area Republicans
Dedicated to supporting 
and promoting conservative 
Republican Leaders
This week the Primary Republican Runoff ends on Saturday.   We hosted the candidates and some debates were firey; others were respectful.   Here is a selection of videos to see the candidates in action. 
His Glory Presents: Take FiVe w/ special guest Joeylynn Mesaros - Our Fellow Conservative from N. Braunfels Sued for Being in A Trump Train.
Primary Runoff Ballot And Candidate Forum Why have a Candidate Forum the day before Early Voting begins on May 16th? Some of our members may not have voted for either candidate now in the Runoff Election. They need an opportunity to get to know each candidate before voting in this important election. Remember, the successful candidate will face the Democratic candidate in the November election. We want the very best candidate!! Exercise your right to VOTE!
JOIN NOW! DONATE! VOLUNTEER! REGISTER VOTERS! WORK THE POLLS!
The 2022 election cycle is well under way and we need your help! There is plenty to do so join today and volunteer to help ensure Wimberley and Hays County continue to reflect our conservative values!


Donate!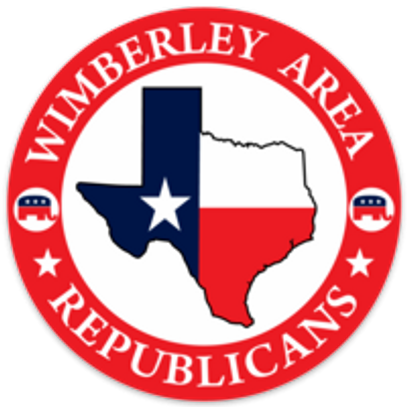 Your support and membership contributions enable us to fund events and pay our bills. Your generous donations over and above that will help us complete our mission of supporting and electing conservative Republicans!

Register to vote now! Go here for more information.